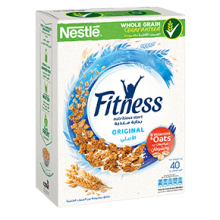 Ingredients
Cereal Grains (Whole Grain Wheat, Rice), Sugar, Partially Inverted Brown Sugar Syrup, Barley Malt Extract, Salt, Glucose Syrup, Acidity regulator: Trisodium Phosphate, Antioxidant: Tocopherols.
VITAMINS AND MINERALS: Niacin, Pantothenic Acid, Riboflavin (B2), Vitamin B6, Folic Acid (Folacin), Calcium Carbonate, Iron.

Free from pork products and their derivatives. 

May contain traces of Milk, Almonds, Peanuts & other Nuts.