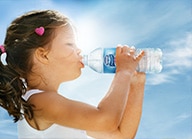 Drink Better, Live Better
Water is vital to maintain your body functions and is essential for the health of all of your family. Read expert articles on water and its unique benefits.
Read More
Water and hydration
Water is an essential nutrient for healthy hydration without bringing any other elements to your body.
Read More