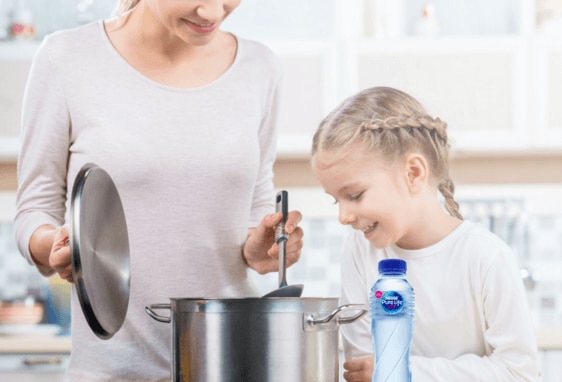 GET TO KNOW WHAT'S INSIDE OUR PRODUCTS 
Water quality can directly impact your cooking quality, so it's only natural to ensure you use pure and safe water while preparing food.
Nestlé® Pure Life® pays careful attention to the entire water purification and packaging process to provide the perfect cooking and hydration solutions. There's a firm commitment to the highest level of health and safety, which in turn provides the peace of mind you need to focus on cooking while Nestlé® Pure Life® captures the most subtle flavours from your preparation.
Bring home the assurance of water that promotes good health and great taste.
KNOW MORE