Tip of the Day
For plenty of vitamins and minerals vital to good health, make sure to eat plenty of fresh fruits and vegetables during Ramadan, and to include a variety of vegetable in your soups.
ARTICLE OF THE DAY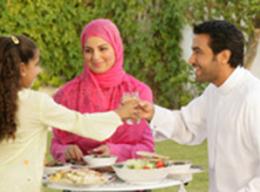 The Healthy way to enjoy a Holy Eid!
GOOD DEED OF THE DAY
Sadaqah: Prepare an Iftar and offer it to a member of the family, a neighbor or friend.