Tip of the Day
Some people tend to be more sedentary during the month of Ramadan. To burn extra calories, make sure to be active by at least going for a walk every day, two hours after having Iftar which allows you time to digest your meal.
ARTICLE OF THE DAY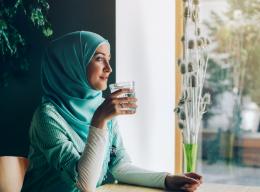 Stay hydrated during Ramadan
GOOD DEED OF THE DAY
Sadaqah Jariyah: Participate in covering the tuition of student pursuing Islamic studies.