INGREDIENTS
Chaklama - Omani Coconut Sweet
with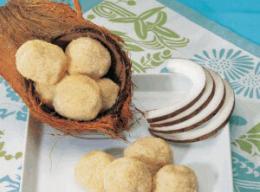 NUTRITIONAL INFORMATION
Chaklama - Omani Coconut Sweet
with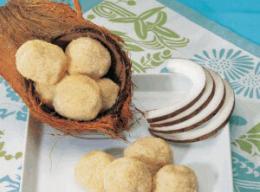 Energy

572 (Kcal)

Protein

8.1 (g)

Total Fat

43 (g)
HOW TO PREPARE
Chaklama - Omani Coconut Sweet
with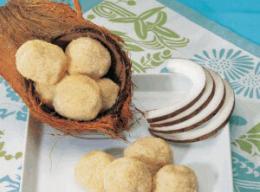 1
Combine all ingredients in a large bowl until a soft dough forms.
2
Form the coconut dough into small balls, place the coconut balls in a large baking dish leaving spaces between each ball.
3
Bake in a 180°C preheated oven for 15-20 minutes or until golden brown.
4
Allow to cool and serve.
REVIEWS
Chaklama - Omani Coconut Sweet
with