INGREDIENTS
The Ultimate Fudge
with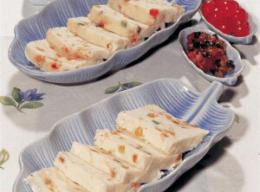 2 tins NESTLÉ Sweetened Condensed Milk
1 cup Milk
1.5 cups Brown sugar
1 cup butter
HOW TO PREPARE
The Ultimate Fudge
with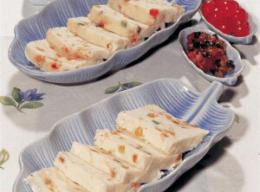 1
Grease an 18cm square tin.
2
Gently heat ingredients in a saucepan stirring continuously until sugar dissolves.
3
Bring to a boil then simmer for 10-15 minutes stirring continuously until the mixture of the fudge becomes thick.
4
Remove the pan from heat, beat fudge until thick and smooth, about 5 minutes.
5
Pour into prepared tin, and leave to cool. When cold, cut fudge into squares.
NUTRITIONAL INFORMATION
The Ultimate Fudge
with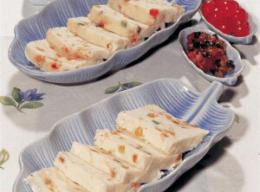 Energy

654 (Kcal)

Protein

9.7 (g)

Total Fat

22 (g)
REVIEWS
The Ultimate Fudge
with