INGREDIENTS
Country Corn Flakes® Chocolate Crispies
with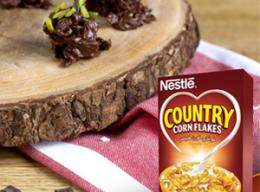 3 cups Nestlé Country Corn Flakes®
1 tbsp golden syrup
1 tbsp butter
200 g dark or milk chocolate
HOW TO PREPARE
Country Corn Flakes® Chocolate Crispies
with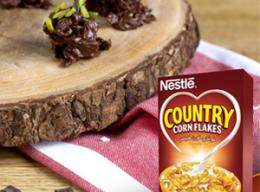 1
Melt the chocolate, butter and golden syrup in the microwave or place the ingredients in a heatproof bowl over a pan of simmering water and let them melt (making sure the bowl doesn't touch the boiling water).
2
Stir well until the chocolate is completely melted.
3
Add the Nestlé Country Corn Flakes® to the chocolate.
4
Fill the mixture in muffin or cupcake pots and let them cool at room temperature.Place them in the fridge for two to three hours.
NUTRITIONAL INFORMATION
Country Corn Flakes® Chocolate Crispies
with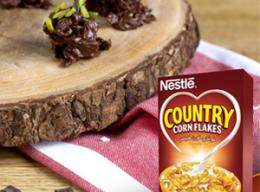 REVIEWS
Country Corn Flakes® Chocolate Crispies
with