INGREDIENTS
Ravioli & Mushroom Soup
with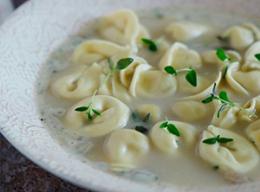 100 g spaghetti
500 g Water
54 g MAGGI Cream of Mushroom Soup
HOW TO PREPARE
Ravioli & Mushroom Soup
with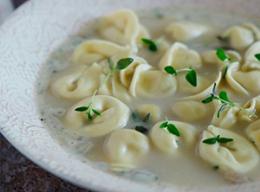 1
Cook raviolis as per pack directions in boiling water. Gently remove and place 3 raviolis in each serving bowl.
2
Meanwhile prepare soup by combining MAGGI® Excellence Cream of Mushroom Soup and water, bring to a boil and simmer over medium-low heat for 5 minutes.
3
Divide soup, pour over the raviolis in each bowl and serve.
NUTRITIONAL INFORMATION
Ravioli & Mushroom Soup
with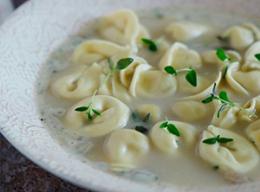 Energy

275.95 (Kcal)

Protein

10.057 (g)

Total Fat

2.321 (g)
REVIEWS
Ravioli & Mushroom Soup
with