INGREDIENTS
Vermicelli Coconut Truffles
with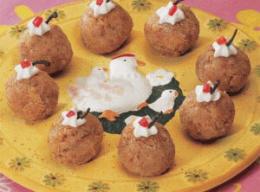 1 cup Ghee
1 cup vermicelli
1 tin NESTLÉ Sweetened Condensed Milk
1 cup desiccated coconut
3 tablespoons Rose water
HOW TO PREPARE
Vermicelli Coconut Truffles
with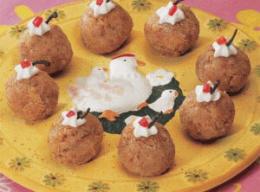 1
Melt ghee in a medium saucepan. Add vermicelli and stir over low heat for 5 minutes or until vermicelli is golden brown.
2
Add NESTLÉ Sweetened Condensed Milk and keep stirring until vermicelli becomes soft. Add coconut and rose water and mix for 2 minutes until well combined. Remove from heat and set aside to cool.
3
Form the mixture into small balls and serve.
NUTRITIONAL INFORMATION
Vermicelli Coconut Truffles
with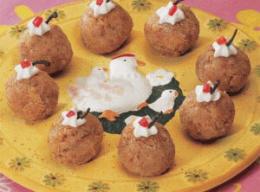 Energy

496 (Kcal)

Protein

8.3 (g)

Total Fat

27 (g)
REVIEWS
Vermicelli Coconut Truffles
with